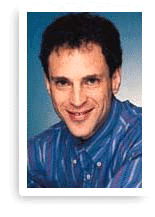 Jonathan Geffner is one of the nation's leading entertainers/educators for young audiences and the young at heart. His award-winning videos have earned praise from media critics, educators, youth counselors, parents and kids throughout North America.

Geffner Productions Inc. is currently developing several new video, film and television projects featuring Jonathan Geffner and Friends. We enthusiastically pursue active partnerships with the business community, foundations and non-profit organizations to provide quality educational programs for the nation's youth.

Your corporation or organization can help by underwriting production costs for these vitally important projects. Sponsorship can be structured as either a corporate donation or as an adjunct to your public relations, advertising, or promotion budget.

We work within very tight budgets here at Geffner Productions, so your underwriting dollar will go far. Underwriters will receive credits at the beginning and end of each of our programs, as well as appropriate credit on all our packaging and promotional materials. Your corporate underwriting credits will be seen by millions of children, educators and parents each year.